Current Partners and Projects in Cambodia
Rural Economic and Development Agency (READA)
READA is a local Cambodia NGO established in 2005.
READA works in several districts in the Siem Reap province; Angkor Thom, Banteay Srey and Chikreng with villages which are at the deepest level of poverty.  The area is also prone to both flooding and drought. Apart from Lotus READA has worked/works with partners such as Concern Worldwide, Agricultural Development Denmark Asia (ADDA) focusing on livelihood improvement and increased participation of the poorest in local decision making.
READA's objectives, through its Communities Development Work, are to improve the food and livelihood security of the communities it works with through providing appropriate agriculture technical training, necessary services and skills to enable poor community members to move on from poverty situation without undermining natural resources. Communities are also encouraged to form into Self Help Groups, each member receives a grant which will enable him/her to start one or several livelihood activities. Group members are also encouraged to save, therefore creating a pot of money to be used in emergency situations or for further investment in livelihood activities.
Projects implemented by Lotus with READA since 2009
One of the most successful and sustainable projects Lotus and READA are involved in is the Rice Bank Project.
Poor villagers in remote communities in Cambodia face rice shortage of between 3-6 months a year.
As rice comprises 74% of the average Cambodian diet, this is a serious problem and impacts families severely, including children's health, development and education.  It also leads to members of the families migrating to towns and neighbouring countries – with all the risks this entails.  Families are also forced to borrow rice or money to purchase rice from local lenders at high interest rates (ranging from 2% to 20% for cash and 40% to an extortionate 200% for rice/paddy rice per year), which contributes to keeping poor families in a cycle of debt and poverty.
The Rice Bank concept changes this by allowing member families to borrow at a low interest rates set by each Rice Bank Committee. Each Rice Bank committee is elected by the communities themselves.
Together with READA Lotus has successfully implemented 22 Rice Banks with a total of 1,312 member families.  Each family comprises approximately 8 members taking the total number of beneficiaries to over 10,000.  The Rice Banks contribute to building stronger, more sharing, self-reliant and sustainable communities.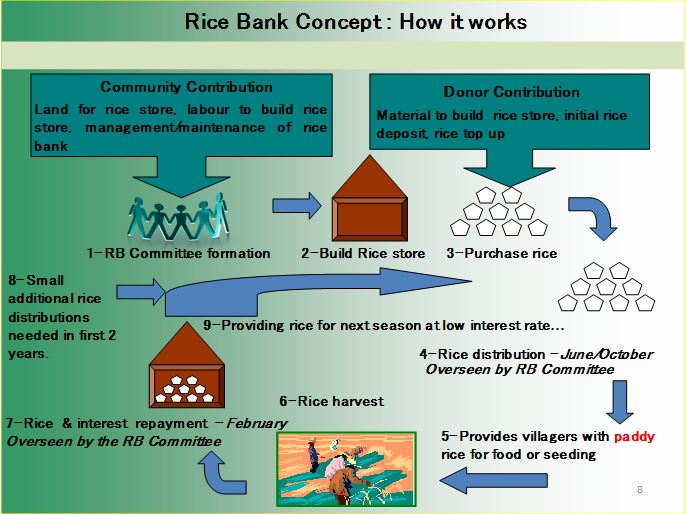 Community Development Projects
In 2009 Lotus started funding, with its own funds, a 4 years community development project, the 'Appropriate Ways for Community Livelihood Improvement (AWCLI)' project, implemented by READA in 6 villages in the Banteay Srey and Chikreng districts.  In September 2012 the AWCLI project ended and after reassessing the benefits of the project to the participating families, Lotus, together with READA, developed a second phase of the project, the AWCLI II project, which ended in October 2015.
In evaluating and reassessing the benefits of the AWCLI II project to the communities, it was discovered that the farmers needed more in-depth agricultural and animal raising training. After many months of discussions with the communities, and between Lotus and READA, the Integrated Farming project (IFP) was developed. To expand the benefits of the IFP project to the participating families, and to the wider communities, Agricultural and Animal specialists were hired into the project to give specialist training.
In June 2016 Lotus started funding a 1-year IFP project, conducted in villages that Lotus and READA have been working in for the past 9 years.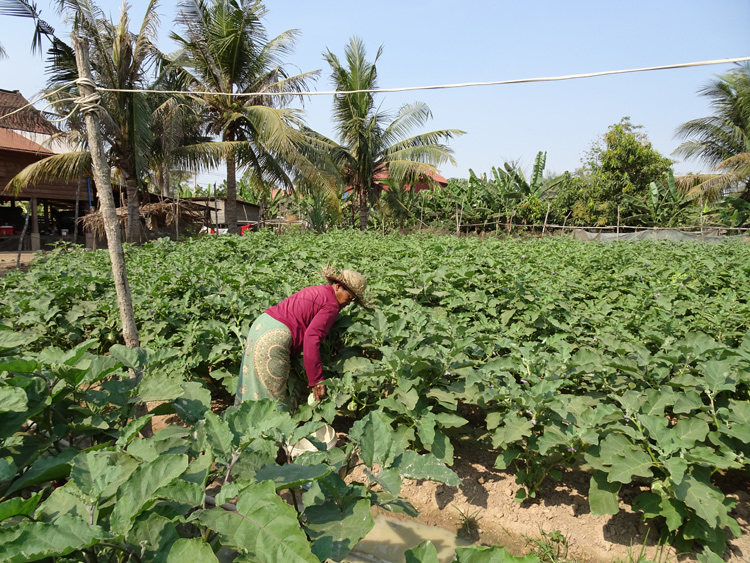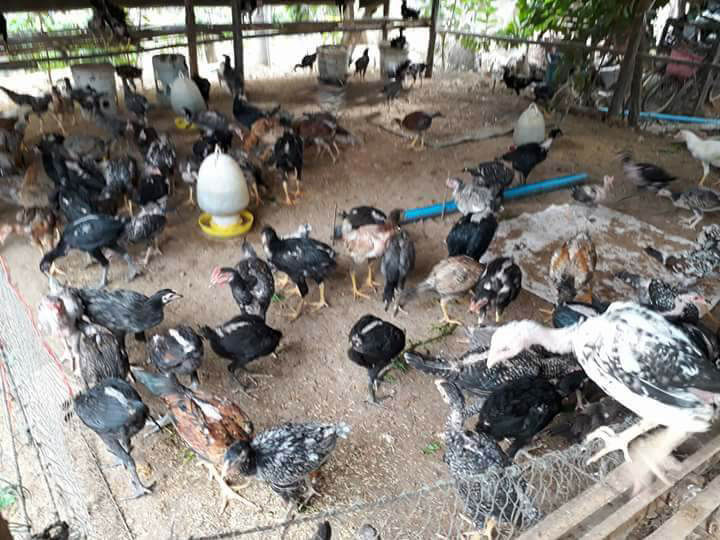 Apart from the Integrated Farming project, in 2015 Lotus funded a 1 year Small Loans project. This project proved so successful in reducing the participating families debt, that Lotus decided to extend it for a further 3 years to help the families reduce their debt further and enable them to save sufficient capital to continue the scheme on their own. At the end of the 3 year period, the capital funded by Lotus will be paid back.
Social Protection Project
The Social Protection Project has been funded by Lotus Hilfe zur Selbsthilfe (which is a German registered charitable foundation). The Social Protection Project provides a small pension each month to now 17 old ladies in one village.  When the project started 6 years ago there were 20 ladies. Most of these old ladies have no family to look after them and in some cases they are the main carers for grandchildren, either because their children have died or because they have moved away to earn a living leaving their own children behind.